ASX 200 ETFs
75% of fund managers do not beat
this index over any 5 year period

GLOBAL ETFs
Own 100 of the world's largest companies in one ETF

INFRASTRUCTURE ETFs
Invest in the future of the building of rail, airports, roads and bridges
What are Exchange Traded Funds (ETFs) ?
A basket of shares rolled into the one share.
ETFs are transparent, efficient and cost effective investments that can be easily traded on the stock market.
At Asset Builder we believe that ETFs offer a STRONG alternative to the holding of individual shares.
Find out why investors are leaving managed funds in droves and using the ETF alternative.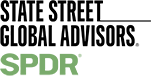 iShares by BlackRock is a trademark of BlackRock, Inc. or its subsidiaries